Read the Discourse Studies paper here:
Albert, S., Albury, C., Alexander, M., Harris, M. T., Hofstetter, E., B., E. J., & Stokoe, E. (2018). The conversational rollercoaster: Conversation analysis and the public science of talk. Discourse Studies, 20(3), 397–424. https://doi.org/10.1177/1461445618754571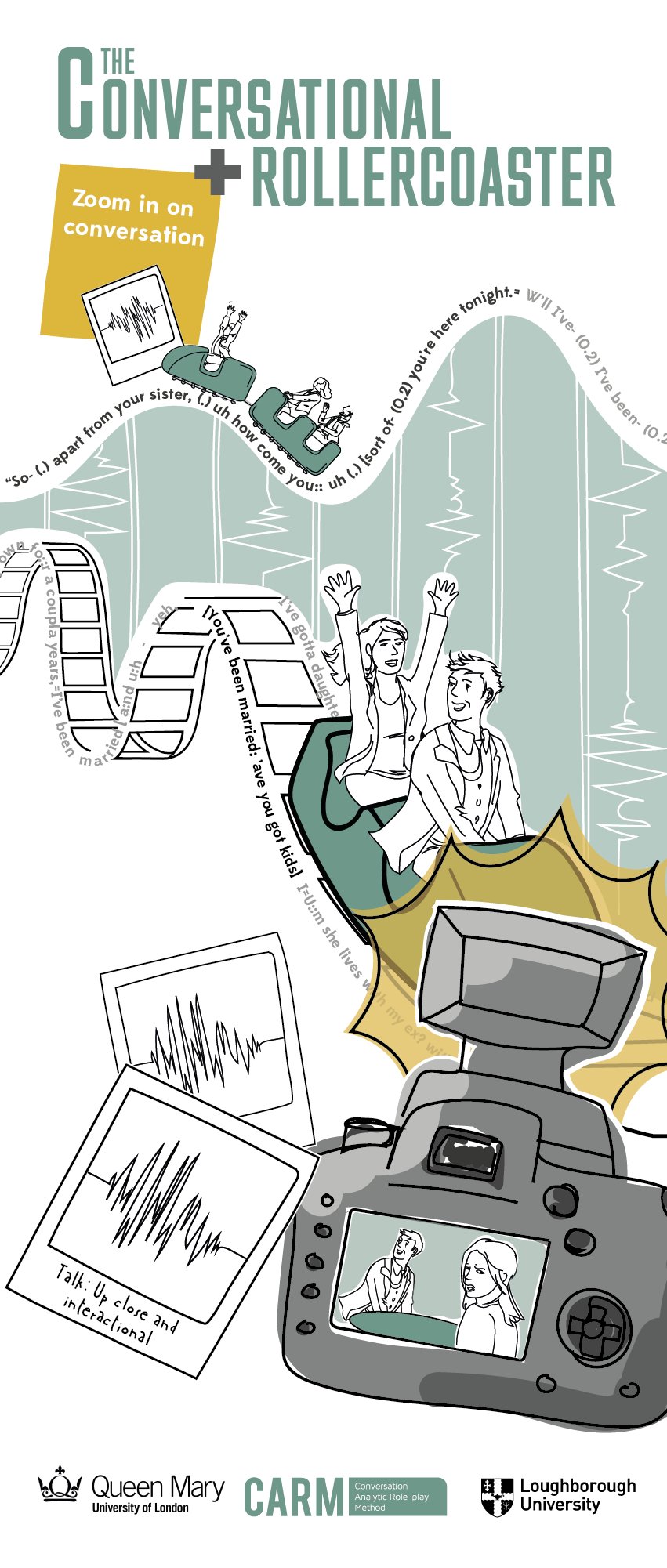 The Conversational Rollercoaster is a new public 'demo' format for ethnomethodology and conversation analysis. I developed the format for New Scientist Live in collaboration with Loughborough and the CARM group in order to make it easier to explain EM/CA research in a public exhibition context. The idea is that you can take a live conversation – in this case provided by The People Speak's pop-up talk-show Talkaoke, and subject it to instant EM/CA analysis. What's more, you can involve the public as analysts in a variety of activities – 'being the data' on the Talkaoke table, spotting interactional phenomena, gathering data, transcribing, analyzing and reporting findings on the 'results wall'.
Record, transcribe, analyze and report back: the conversational rollercoaster in action at #NewScientistLive @QMCogSci @lborouniversity pic.twitter.com/2pgdgtSbDl

— Saul Albert (@saul) September 24, 2016

Ann Doehring's very nice drawing of the process (in the tweet above) provides a useful outline of how it works – and how it can be adapted for other contexts. All the software, data, photos and other materials are available for re-use and re-development.
A full how-to blog post for those wishing to try running the format themselves will soon be available on my blog. Until then, check the blog post at https://rolsi.net/ for a description of the event.
Thanks to: